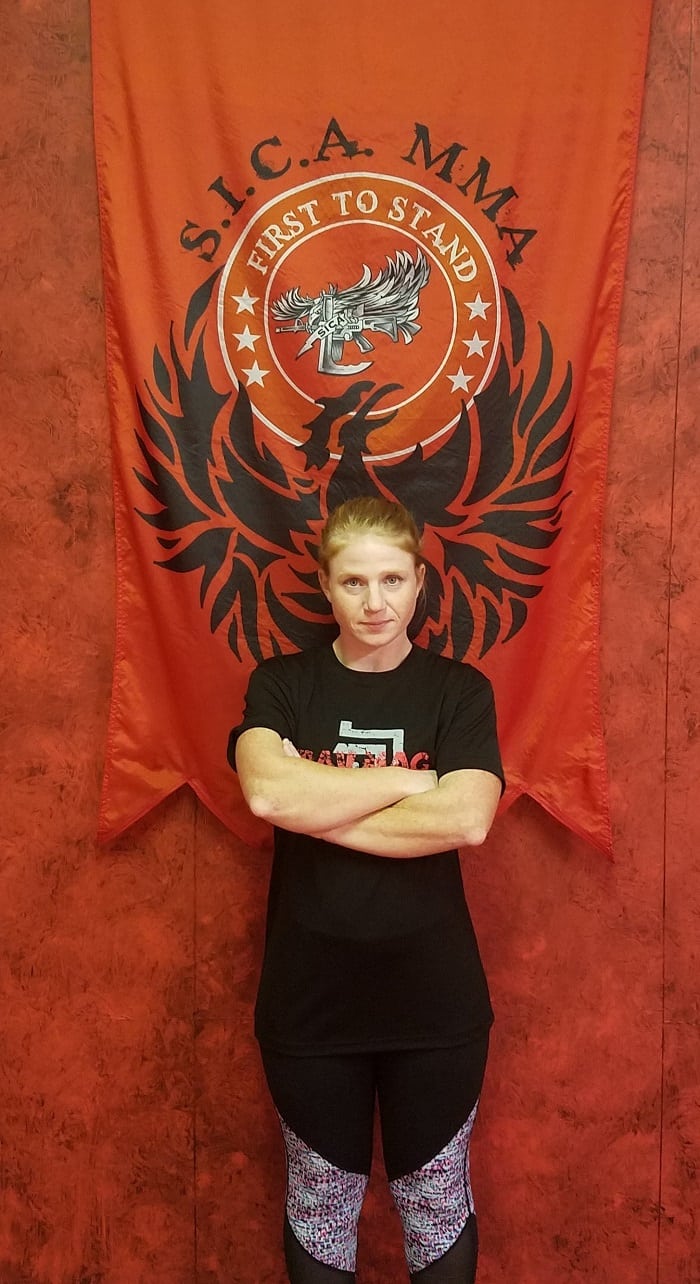 Kristy Robert
Greetings! My name is Kristy Robert, and I'm glad to join with the incredible team of instructors here at S.I.C.A MMA. As an instructor, I'd like to share some of my background. First and foremost, it is an honor and privilege to be a part of the family at S.I.C.A. Phillip and Keith are excellent team leaders and I highly respect them for what they've taught me, and are currently teaching. The members always have a great attitude, which is one of many reasons I come back for more!
I took kickboxing classes for 2 ½ before teaching it and got my certification to be a kickboxing instructor in the meantime. I began running in Warrior Dashes, Spartan Races, other 5-10ks, and races that involve challenging obstacles.
As a kickboxing instructor, those are two goals I have for each member in class: to better yourself and work hard to reach whatever goal you may have. In April of 2017, I earned my Krav Maga Level 1 certification and in August, achieved my SICA Level 1 Kickboxing Instructor certification.