Combine Cardio And Striking With Our Fitness Kickboxing Classes
Whether you're looking for a high-energy training program without the combative elements or you're hoping to supplement your Krav Maga and Grappling workouts throughout the week, we have exactly what you're looking for with our Fitness Kickboxing classes in Gonzales and Prairieville.
At S.I.C.A. MMA, we offer multiple Fitness Kickboxing classes, each with unique goals and different journey towards real fitness gains.
Find The Fitness Kickboxing Classes That Works Best For You
Our Fitness Kickboxing Classes work great as a complement to other training or as a stand-alone system for muscle growth and cardio gains.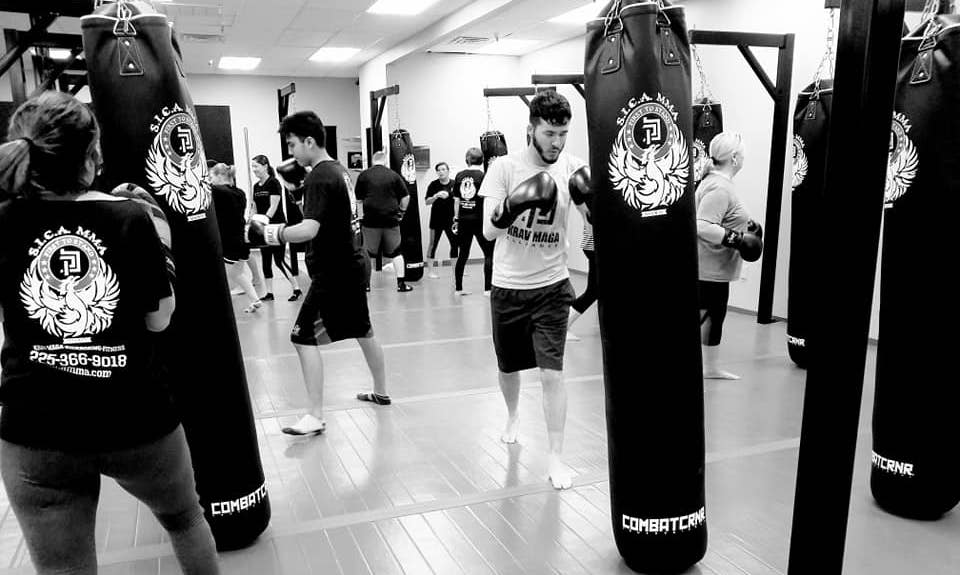 At S.I.C.A. MMA you can choose from two exciting Fitness Kickboxing Classes:
StrikeFit: A cardio-based workout utilizing Striking Combinations on Heavy Bags. This program combines functional fitness movements and exercises with practical fight combinations. You can expect improved total body strength, leaner muscles, better stamina and increased self-confidence. This will be a HIIT (High Intensity Interval Training) workout.
Traditional Kickboxing: Kickboxing class is a Heavy Bag utilizing strike combinations at a strong pace. Techniques are pulled from traditional American Kickboxing, Muay Thai, and Western Boxing.
Boxing: Introduction to Boxing focuses on Fundamentals of Punches, Slipping Punches, Foot work, Conditioning, Striking Accuracy and Speed. Students will be working with Heavy Bags, Speed Bags, and Focus Mitts. Gear Requirements: Boxing Gloves and Wrist Wraps.
All three of our Fitness Kickboxing classes are perfect for all ages and experience levels but do require wrist wraps and boxing gloves.
Enjoy Results Like Never Before
Fitness Kickboxing is unique because unlike other programs, you aren't working through belt progressions or aiming for a certain strength goal. Instead, our students rely on the high-energy nature of these classes and the constant change of curriculum to stay motivated week after week.
You'll push your classmates and yourself on a daily basis to work harder and get more out of your workout.
After just a few weeks, you'll enjoy:
Lean, toned muscles across your entire body
Boosted cardiovascular health
A tighter, more stable core
Improved speed and agility
AND all the self-defense skills you need to stay safe against any real world attack or threat.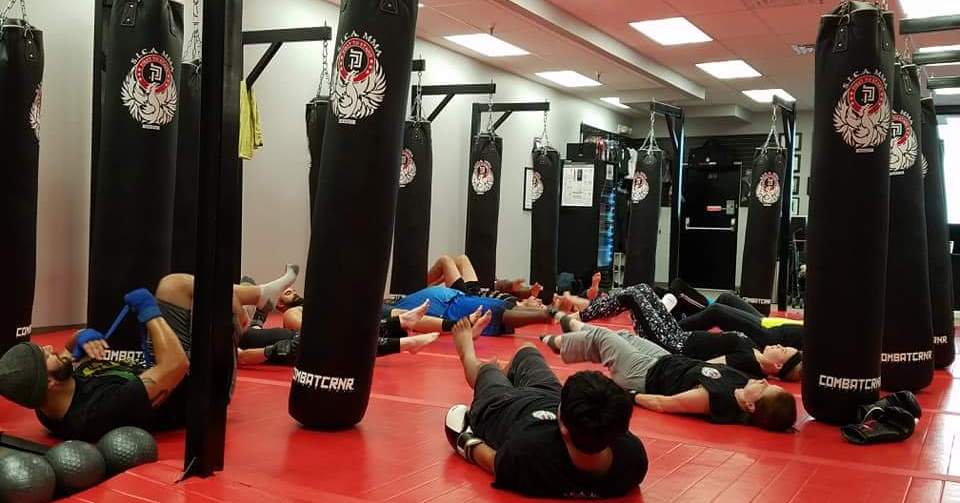 Get Started Today With Fitness Kickboxing At S.I.C.A. MMA
Challenge yourself today and enjoy better results right away. With our Fitness Kickboxing classes in Gonzales and Prairieville, return some excitement to your workout and enjoy going to the gym once again.
Join us today at S.I.C.A. MMA by simply filling out the short form on your screen now. We'll be in touch soon to answer all of your questions and get you started right away!